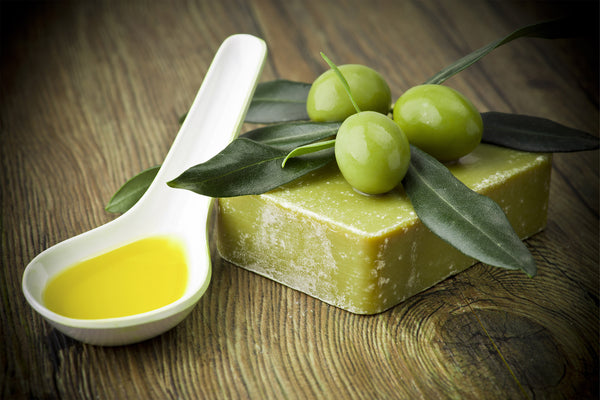 Benefits of Olive Oil Soaps for Every Skin Type
Over the years, natural oils have gained popularity and recognition in the skincare industry. Olive oil is a common ingredient in skincare products such as soaps, lotions, and creams. It has a long history of use by ancient Greeks and Egyptians and contains antioxidants like Vitamins E and A, which offer various benefits. Olive oil helps to combat aging skin, moisturizes the skin, and makes the hair glow.
Due to the benefits of olive oil, it has been incorporated into soap products. These olive oil soaps are free of chemicals and synthetic fragrances, which are often found in traditional soaps.
Here, we'll highlight some of the benefits of olive oil soaps.
Suitable for all skin types
One of the key benefits of olive oil in skincare is that it is suitable for all skin types. This is because olive oil is a natural and healthy oil that does not contain chemicals or synthetic ingredients that may irritate the skin. Many traditional soaps are formulated for specific skin types, such as dry or oily skin, or for a specific age range. However, olive oil soaps are suitable for people of all ages and skin types, including those with sensitive skin. This means you do not have to worry about negative reactions or irritation when using olive oil soap.
Rich in nutrients
If you are looking for a soap that contains natural ingredients with all the essential nutrients, olive oil soap is a great choice. Olive oil soap is rich in natural vitamins, including a large amount of Vitamins A and E, which can help to give your skin a radiant, healthy appearance and prevent skin problems. Additionally, olive oil soap can be a beneficial addition to your skincare routine because it supports cell growth, which can help to give your skin a bright, youthful appearance.
Anti-aging agent
Olive oil soap is a valuable addition to your skincare routine because olive oil is a proven anti-aging agent. This is because olive oil contains a combination of polyphenol and oleic acid, which can help to smooth the texture of the skin and even out skin tone. In addition, olive oil soaps contain natural ingredients that nourish the skin and replace lost oils, which can help to combat wrinkles and give your skin a youthful, radiant appearance.
Perfect for makeup removal and skin moisturizer
If you frequently wear makeup and have difficulty removing it when washing your face, an olive oil soap bar may be a helpful solution. Olive oil soap is effective at removing makeup gently, reducing the risk of irritation that can be caused by harsh scrubbing. It also has a moisturizing effect on the skin, leaving it feeling clean and soft with minimal application.
Olive oil soaps may cure several skin problems
Olive oil is a versatile skincare ingredient that can benefit people with a wide range of skin conditions. It is effective at treating mild conditions such as slightly dry or oily skin, as well as more severe conditions like eczema, acne, and psoriasis. Olive oil has natural healing properties that can help to cure, manage, or prevent various skin conditions. When applied to the skin, olive oil works to balance dry and oily patches and does not clog pores. It is also a grease-free option that can be beneficial for those with psoriasis.
Lasting power with a user-friendly aroma
One of the benefits of olive oil soap is that it is free of synthetic fragrances and aromas. Instead, it has a natural, fruity scent that is gentle on sensitive noses and smells like a perfume. Olive oil soap also lasts a long time because it is made from a hard, oil that lathers at a safe minimum. In addition to providing natural vitamins and nutrients, using olive oil soap can also be a more sustainable choice because it is made from plant oils rather than animal-based fats. This makes it a suitable option for vegans. Overall, if you are not satisfied with the results of your current soap and want to try a natural, healthy alternative, olive oil soap may be a good choice for you.